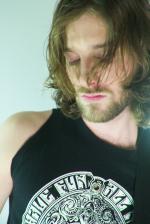 Constantin von Westphalen is a German actor who provides voice-overs in the German dub of Thomas and Friends.
Voices
Songs
Trivia
He, Kai-Henrik Möller, Michael Bideller, Anne Moll, Jörg Gillner, Robert Missler, Martin May, Volker Hanisch, Jürgen Holdorf, Robin Brosch, Bernd Stephan, Christian Rudolf, Angela Quast, Achim Schülke, Burkhard Schmeer, Oliver Warsitz, Robert Kotulla, Patrick Bach, Holger Mahlich, Margrit Strassburger, Dagmar Dreke, Tobias Schmidt, Sascha Draeger, Lennardt Krüger, Joey Cordevin, Achim Buch, Simona Pahl, Fabian Harloff, Konstantin Graudus, Walter Wigand, Sonja Stein, Jan-David Rönfeldt, Peter Weis, Tetje Mierendorf, Henry König, Christian Stark, Christos Topoulos,Holger Potzern, Till Huster, Marion von Stengel, Eberhard Haar, Matthias Klimsa and Patrick Bach all had roles in "McLoed's Daughters".
"Welcome to the Steamworks, my friend!"

This article is a stub. You can help by expanding it.
Ad blocker interference detected!
Wikia is a free-to-use site that makes money from advertising. We have a modified experience for viewers using ad blockers

Wikia is not accessible if you've made further modifications. Remove the custom ad blocker rule(s) and the page will load as expected.