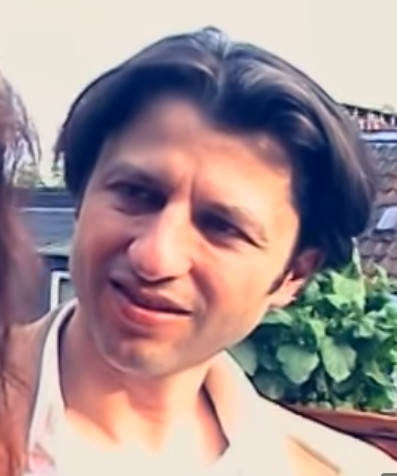 Christos Topoulos is a German voice actor who provides voices for the German narration of Thomas and Friends.
He is most famous for voicing Zetsu from "Naruto: Shippuden" and Thor from "The Avengers: Earth's Mightiest Heroes".
Voices
Songs
Trivia
He, Henning Nöhren, Lennardt Krüger, Christian Stark, Tobias Schmidt, Christian Rudolf, Fabian Harloff, Robert Kotulla, Konstantin Graudus, Merete Brettschneider, Tim Kreuer, Oliver Böttcher, Robert Missler, Patrick Bach, Jürgen Holdorf, Jan-David Rönfeldt, Joshy Peters, Sascha Draeger, Michael Bideller, Joey Cordevin, Volker Hanisch, Nils Rieke, Peter Weis, Rainer Schmitt, Jens Wendland, Martin May, Bernd Stephan, Robin Brosch, Eberhard Haar, Angela Quast, Kai-Henrik Möller, Achim Schülke, Sonja Stein, Marion von Stengel, Jesse Grimm, Henry König, Lutz Herkenrath, Dagmar Dreke, Knud Riepen, Gerhart Hinze, Erik Schäffler, Jennifer Böttcher, Joachim Kretzer, Manuela Bäcker, Daniel Welbat, Klaus Dittmann, Martin Lohmann, Celine Fontanges, Till Huster, Ben Hecker, Matthias Klimsa, Simona Pahl, Monty Arnold, Anne Moll, Walter Wigand, Oliver Warsitz, Andreas Kleb, Benjamin Morik, Johannes Semm, Martin Brücker, Marcus Just and Achim Buch all voiced for "Naruto".
He, Eberhard Haar, Achim Buch, [[Jürgen Uter], Martin Lohmann and Dagmar Dreke all voiced for "Daniel Tiger's Neighborhood".
He, Niels Rieke, Jürgen Holdorf and Jens Wendland all appeared in "The Avengers: Earth's Mightiest Heroest".
Topoulos, Rönfeld, Graudus, Schmidt, Anne Moll, Holdorf, Burkhard Schmeer, Holger Mahlich, Missler, Peters, Stein, Böttcher, Draeger, Buch, Daniel Montoya, Schülke, Tetje Mierendorf, Robert Kotulla, Simona Pahl, Oliver Warsitz and Marios Gavrilis all have roles in "The Knick".