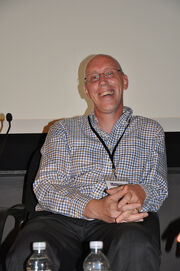 Christopher Skala was the Executive Vice President of Programming and Production for HiT Entertainment from November 2004 until January 2011, taking the place of Jocelyn Stevenson. He also served as "executive in charge of production" and as an executive producer for Thomas & Friends.
Marion Edwards joined Skala as executive producer in 2009.
His last production of Thomas and Friends was the fifteenth season episode, Let it Snow.