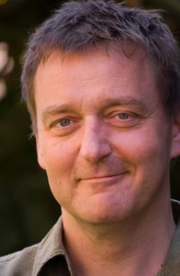 Burkhard Schmeer (born in Hamburg, 1964) is a German voice actor, who provides voices for the German dub of Thomas & Friends.
Voices
Trivia
He, Albrecht Ganskopf, Konstantin Graudus, Knud Riepen, Tobias Diakow, Martin May, Achim Buch, Henning Nöhren, Tim Grobe, Benjamin Morik, Judy Winter, Henry König, Charlotte Hedwig, Margret Homeyer, Jürgen Uter, Douglas Welbat, Lutz Herkenrath, Michael Weckler, Rainer Schmitt, Robin Brosch, Achim Schülke, Marek Erhardt, Holger Mahlich, Werner Cartano, Sky du Mont, Klaus Sonnenschein, Volker Bogdan, Jörg Gillner, Manfred Steffen, Christian Brückner, Erik Schäffler, Christian Rudolf, Frank Schröder, Oliver Warsitz, Peter Weis, Marie-Luise Schramm, Wilfried Herbst, Fabian Harloff, Oliver Böttcher, Robert Kotulla, Helmut Krauss, Christian Stark, Lutz Harder, Anne Moll, Marion von Stengel, Renate Pichler, Matthias Klimsa and Eckart Dux have all worked on "Tatort".
External links
"Welcome to the Steamworks, my friend!"

This article is a stub. You can help by expanding it.