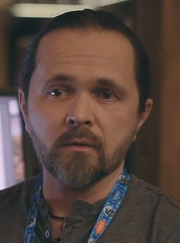 Boris Andreev was the Art Director at Arc Productions for the seventeenth season, Tale of the Brave, the eighteenth season, The Adventure Begins, Sodor's Legend of the Lost Treasure, The Great Race, the nineteenth season, the twentieth season and Journey Beyond Sodor in his position. Boris has previous experience working on Thomas and Friends prior to his time at Arc Productions when he was an Art Director for Nitrogen Studios for a year, having worked on Hero of the Rails, Misty Island Rescue, and the thirteenth and fourteenth seasons.
He left Arc Productions in August 2016 when the company shut down after filing for bankruptcy.
External Link
Ad blocker interference detected!
Wikia is a free-to-use site that makes money from advertising. We have a modified experience for viewers using ad blockers

Wikia is not accessible if you've made further modifications. Remove the custom ad blocker rule(s) and the page will load as expected.