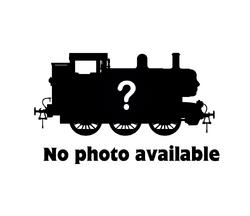 Blister I and Blister II
Designer: R. A. Lister
Builder: R. A. Lister
Built: circa 1932
Gauge: 15 inch
Configuration: 4w
Arrived on Sodor: 1967
Blister I and Blister II, so named for the problems they have when starting in cold weather, are small twin diesels who work on the Arlesdale Railway.
Bio
The Blisters were built at the R. A. Lister Works in Dursley, England in 1932 with open-sided cabs. They arrived on Sodor in 1967 for the construction of the line. The volunteers of Arlesdale used parts to rebuild them with two 2-cylinder 12 h.p. Lister engines to rebuild them to a 15-inch gauge. They were repainted and fitted with a new cab and bonnet, in the style of a Lister Blackstone RM2. In 1989, they were refitted with two 20 h.p. Lister engines to improve performance. Both have full electrics, radios, and air brake systems for working light passenger trains in emergencies. They are used for maintenance and shunting duties and were originally brought to the line for construction.
Basis
The Blisters are based on Cyril, an engine who works on the Ravenglass and Eskdale Railway. Their trouble starting is based on the trouble experienced with the Muir-Hill Fordson granite tractors that worked at Ravenglass with stone traffic until 1953.
Livery
Blister I and Blister II are painted black with wasp stripes on their fronts.
Appearance
Gallery
Ad blocker interference detected!
Wikia is a free-to-use site that makes money from advertising. We have a modified experience for viewers using ad blockers

Wikia is not accessible if you've made further modifications. Remove the custom ad blocker rule(s) and the page will load as expected.