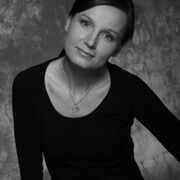 Beata Jankowska-Tzimas (born on May 1st, 1970) is a Polish singer and voice actress who voices characters in the Polish narration of Thomas & Friends.
She is known for voicing Daphne from "Scooby-Doo", Blossom from "The Powerpuff Girls", Killer Frost from "Batman: The Brave and the Bold", Booker from "Garfield and Friends", Terra from "Teen Titans", Calley from "Chuggington", Tanya Mousekewitz from "An American Tail", Ariel from Disney's "The Little Mermaid", and Luna Carson from "Pokémon: Mewtwo Returns".
Voices
Trivia
Both she and Chie Kōjiro voiced Calley from "Chuggington" in their respective languages.