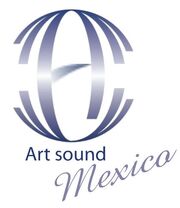 Art Sound México (also known as Art Sound, Inc.) was a Mexican business which provides Spanish dubbing, dialogue translation, subtitling and audio post-production. It belongs to Grupo Macías, with 45 years of experience, starting its operations in Sono-Mex Doblajes in 1968, with the talent of many famous voice actors. It is located in Mexico City. It closed by June 2016 due to "personal interests" of the group who was under the charge of the business.
This was where Thomas & Friends was currently dubbed in Spanish for the Latin American market from Season 13 to Season 19 beginning with Hero of the Rails, under the direction of Rebeca Gómez and other directors.
Trivia
Another HiT Entertainment show, Bob the Builder, is dubbed there.
Some other directors that directed productions there are: Alfonso Ramírez, Armando Coria, Diana Pérez, Enrique Cervantes, Herman López, Irwin Daayán, Javier Olguín, José Arenas, José Luis Orozco, Juan Alfonso Carralero, Liliana Barba, Luis Alfonso Mendoza, Pedro D'Aguillón Jr., Rocío Garcel and Víctor Ugarte.
Due to the company' closure by June of 2016, it is debatable where the series and the recent film would be dubbed following Season 19 .
Gallery