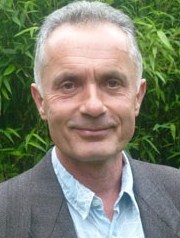 Andy Bernhardt was an episode writer for Thomas and Friends. He also works as a psychologist within the criminal justice system. He has written a book on the subject of fathers and sons. He has also written for other children's shows such as "Big and Small", "Rainbow", "Numbertime", "Sheeep" and "The Hoobs". He is currently working on CBeebies "Get Well Soon".
Episodes
Trivia
External Links
"Welcome to the Steamworks, my friend!"

This article is a stub. You can help by expanding it.
Ad blocker interference detected!
Wikia is a free-to-use site that makes money from advertising. We have a modified experience for viewers using ad blockers

Wikia is not accessible if you've made further modifications. Remove the custom ad blocker rule(s) and the page will load as expected.