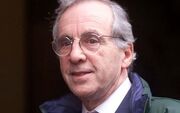 Andrew Sachs (born as Andreas Siegfried Sachs; 7th April, 1930 - 23rd November, 2016) was a German-born British actor well known for his role as Manuel in the BBC sitcom "Fawlty Towers", and for his narration and voice work for children's shows like "Williams Wish Wellingtons" and "The Forgotten Toys". Afterwards, he narrated Thomas and the Dinosaur and Thomas and the Tiger on tape and CD in 1994.
He was born in Berlin, Germany and died in London, England on 23rd November, 2016 due to vascular dementia he was diagnosed back in 2012.
Trivia
Gallery
Ad blocker interference detected!
Wikia is a free-to-use site that makes money from advertising. We have a modified experience for viewers using ad blockers

Wikia is not accessible if you've made further modifications. Remove the custom ad blocker rule(s) and the page will load as expected.