""Alice joined our team on Thomas & Friends mid season, but she was up to speed quickly and was a great asset to the production. She's talented, smart and can handle solving problems that are unexpected. I think Alice would be a valuable asset to any team, and I look forward to working with her again in the future."
"
― LinkedIn Member.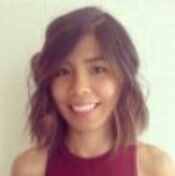 Alice Ho is a lighter and compositor for Thomas the Tank Engine & Friends at Jam Filled Toronto. She worked on The Great Race, the twenty-first season, Journey Beyond Sodor, & the Twenty-second season. She studied at Seneca College.
Filmography
Film:

Cozy Island (Promotional Video)
Subconscious Password (2013)
Max Steel: Team Turbo (2016)
The Great Race (2016)
Journey Beyond Sodor (2017)

Television:

Thomas & Friends (2016-Present)
Mike The Knight
Bubble Guppies
Rusty Rivets
Tarzan & Jane (2017)



External Link
"Welcome to the Steamworks, my friend!"

This article is a stub. You can help by expanding it.
Ad blocker interference detected!
Wikia is a free-to-use site that makes money from advertising. We have a modified experience for viewers using ad blockers

Wikia is not accessible if you've made further modifications. Remove the custom ad blocker rule(s) and the page will load as expected.