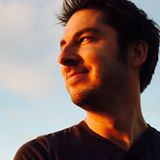 Adam Garner was the editor for Thomas & Friends at Arc Productions for the seventeenth and eighteenth seasons, as well as King of the Railway and The Adventure Begins. He also worked as "additional editorial" for Tale of the Brave.
"Welcome to the Steamworks, my friend!"

This article is a stub. You can help by expanding it.